This raw vegan banana cashew ice cream is a winner. It's super delicious and takes less than 10 minutes to blend up and throw in an ice cream maker. Use ripe bananas for the best flavor, and to reduce the need to additional maple syrup.
You can use this basic banana cashew ice cream recipe to make other flavors. Add 1/4 cup raw cacao powder and 1/8 teaspoon red pepper flakes for chocolate chile ice cream. Or, take out the bananas and add 3 cups of strawberries for berry ice cream.
The sky's the limit.
THE BLENDAHOLIC SHOW TRAILER

THE BLENDAHOLIC SHOW TRAILER: Hi, my name is Tess and I'm a Blendaholic. Every Monday I share super easy recipes you can make in your blender! I'm blending up smoothies, cocktails, soups, appetizers, snacks, main meals, and desserts. There isn't anything I won't try in a blender, and all of the recipes are mind-blowingly delicious. So, dust off your blender, and tune in to The Blendaholic every Monday at 7AM PST to find your perfect blend. Find more easy healthy recipes at The Blender Girlhttps://www.theblendergirl.com/

Posted by The Blendaholic on Monday, January 22, 2018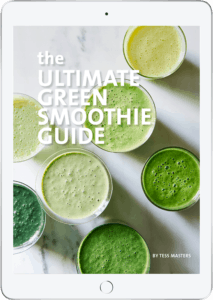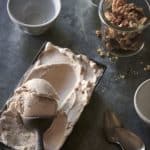 Raw Banana Cashew Ice Cream
This raw vegan banana cashew ice cream is very hard to stop eating, try it out!
Instructions
Throw everything in your blender, and blast on high for 30 to 60 seconds until smooth and creamy. Tweak maple syrup to taste. 

Transfer to an ice cream maker, and churn according to the manufacturer's instructions. Transfer to a sealed container, and freeze until firm.