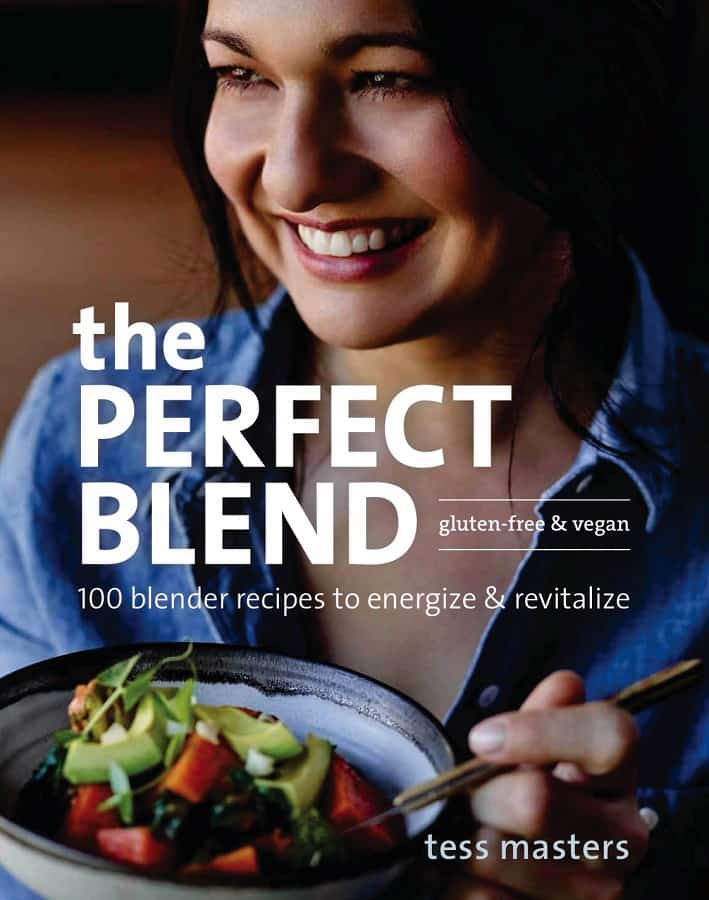 ---
The Perfect Blend
The Perfect Blend cookbook (published by Ten Speed Press) contains 100 gluten-free, vegan (dairy-free and egg-free) recipes you can make in your blender. Recipes include smoothies, cocktails, soups, appetizers, dinners, and desserts geared towards specific health goals. There are chapters for energy, immunity, detox, protein, weight loss, anti-inflammatory, low carb, and alkaline recipes. The book is available in bookstores and online outlets.
BUY NOW
SHARE
The Perfect Blend cookbook - 100 Vegan Recipes
The Perfect Blend cookbook was published by Ten Speed Press (Penguin Random House) and contains 100 vegan recipes for your blender.
All of the recipes are vegan (dairy-free, egg-free) and gluten-free, and use whole plant based ingredients and natural flavorings, seasonings, and sweeteners.
Many of the recipes are also nut-free, soy-free, corn-free, grain-free, keto-friendly, and paleo-friendly.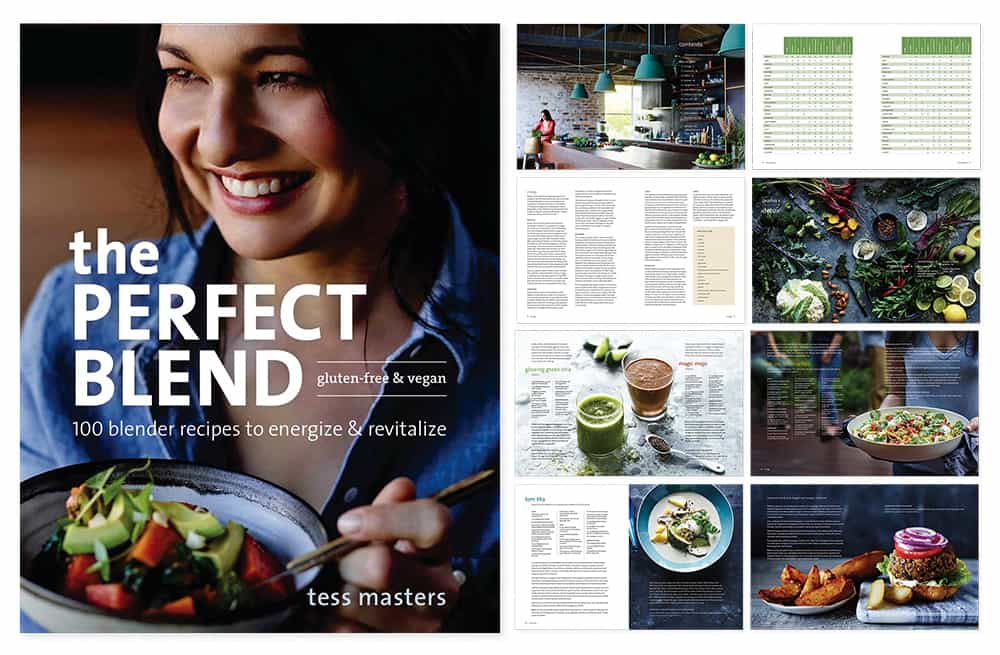 GET YOUR COPY NOW
In The Blender Girl (the first installment in The Blender Girl series), the recipes were categorized by recipe type: smoothies, appetizers, soups, salads, dinners, desserts, drinks, etc), the recipes in The Perfect Blend are categorized by health goal.
12 Chapters For Specific Health Goals
There are chapters focussing on ingredients and recipes for:
Energy

Immunity

Detox

Protein

Weight Loss

Anti-Inflammatory

Fabulous Fats

Low Carb

Alkaline Forming

Probiotic Promoting

Well Combined

Feed The Soul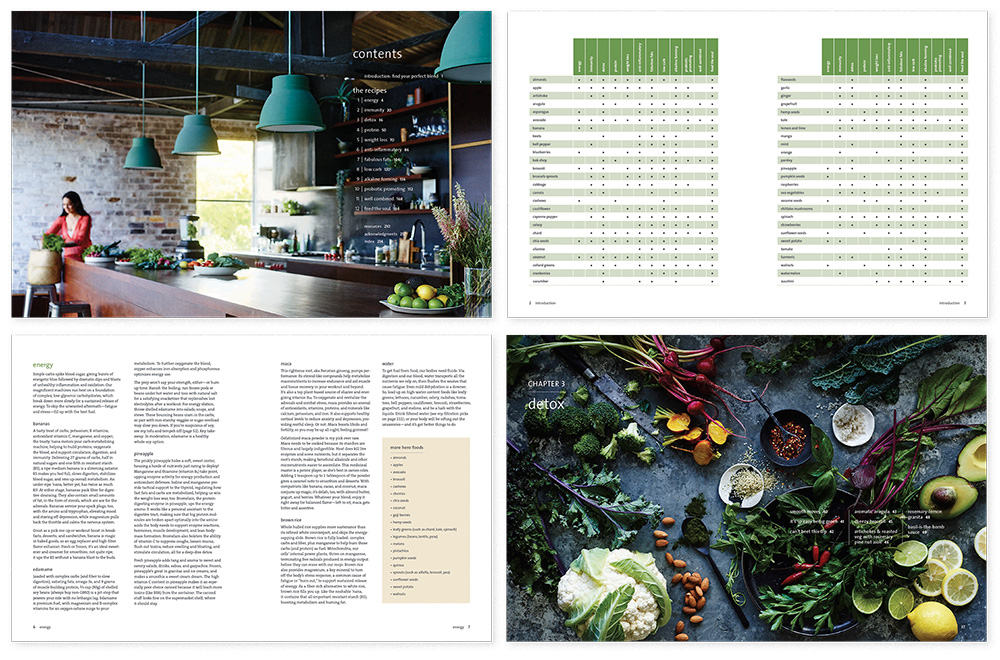 Master Hero Foods Chart
The book opens with a hero foods list of nutrient-dense ingredients that support better health. These ingredients are featured in the recipes.
Examples of foods that are included:
almonds
broccoli
avocado
cauliflower
chia seeds
coconut
ginger
hemp seeds
shiitake mushrooms
spinach
turmeric
walnuts
There is a key that shows what each of the foods is good for.
The Health Benefits Of Ingredients
All of the recipes are anchored to this master list of health-promoting ingredients.
So, each chapter opens with a write-up of the top foods that support that health goal.
There are top-line takeaways for each of them—practical information on their health benefits, and how to prepare, blend, and cook them for amazing textures and tastes.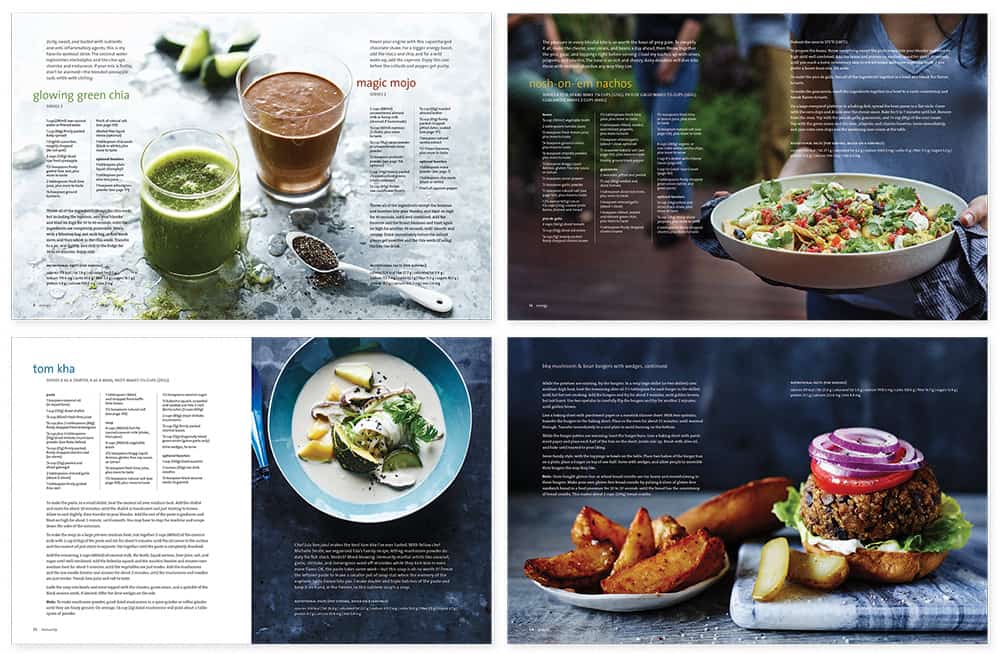 Recipes For Healthy Outcomes
Then, each chapter has vegan recipes for:
smoothies
tonics
soups
salads
appetizers & snacks
dinners
desserts
condiments
to help you lead a vibrant, healthy life, and have fun.
The Most Popular Recipes
There are mind-blowing dishes and drinks such as:
Red Basil Balsamic Blast smoothie
White Peach Sangria
Shiitake & Asparagus Lettuce Cups
Nosh-On-Em Nachos
Sesame Soba Noodle Salad
Kale Caesar Salad
Tom Kha
Artichoke Ace Soup
Lick-Your-Plate Lasagna
BBQ Mushroom & Bean Burgers
Jackfruit Enchiladas
Mind-Blowing Moroccan Pizza
Tropical Panna Cotta
Blueberry & Cashew Cream Crepes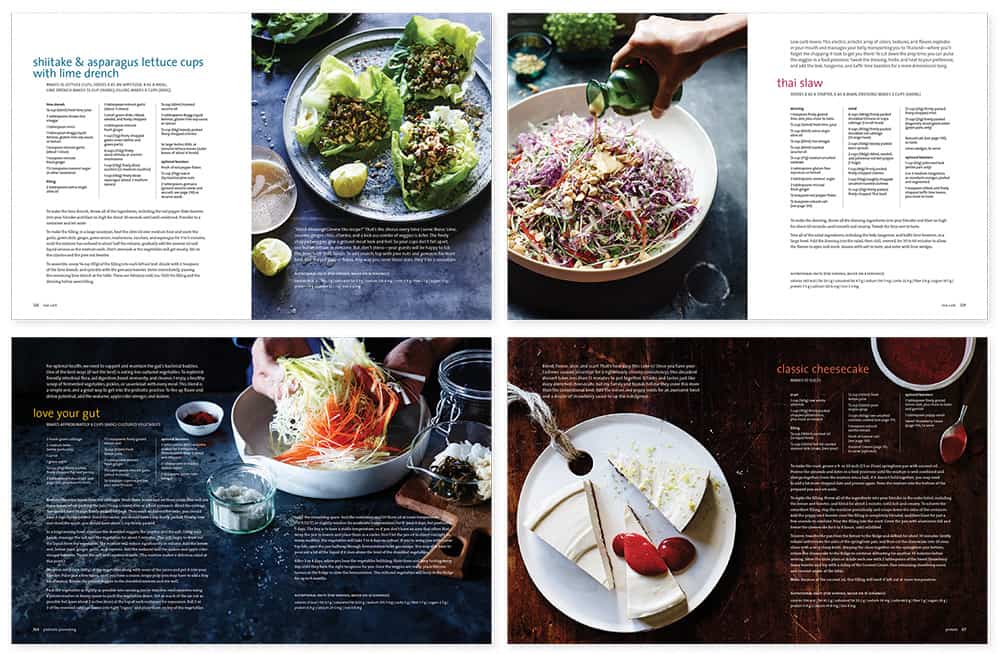 3 Optional Boosters For Every Recipe
Riffing of The Blender Girl Smoothies book (the second installment in The Blender Girl series), there are three optional boosters listed for each recipe that enhance flavor and/or nutrition.
These boosters work separately or together, so you can supplement any base recipe with one, two, or all three boosters.
The flavor or nutritional benefit of each booster is called out in the headnote of each recipe.
All of the recipes are functional and geared toward flexibility, so you can tailor the dishes to your own taste and requirements.
So, dust of your blender, and find your perfect blend.