This vegan sour cream is super easy and really delicious.
We had some friends over for dinner on the weekend and we made an awesome vegan taco buffet. We made homemade corn tortillas, grilled vegetables, delicious pico de gallo, stellar guacamole, and this sour cream.
This vegan sour cream takes less than five minutes to make, and you can tweak the lemon juice, vinegar, and mustard to taste. This is a great staple to add to your repertoire, and will keep in the fridge for about 5 days.
THE BLENDAHOLIC SHOW TRAILER

THE BLENDAHOLIC SHOW TRAILER: Hi, my name is Tess and I'm a Blendaholic. Every Monday I share super easy recipes you can make in your blender! I'm blending up smoothies, cocktails, soups, appetizers, snacks, main meals, and desserts. There isn't anything I won't try in a blender, and all of the recipes are mind-blowingly delicious. So, dust off your blender, and tune in to The Blendaholic every Monday at 7AM PST to find your perfect blend. Find more easy healthy recipes at The Blender Girlhttps://www.theblendergirl.com/

Posted by The Blendaholic on Monday, January 22, 2018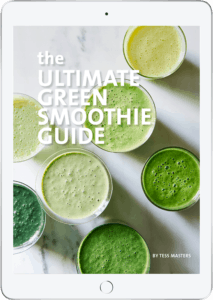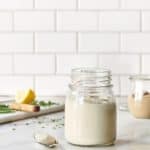 Vegan Sour Cream
This quick easy vegan dairy free tofu sour cream is tart and delicious.
Instructions
Throw all of the ingredients (except the chives or green onions) into your blender, and blast on high for 30 to 60 seconds until smooth and creamy. Tweak the lemon juice, vinegar, and mustard to taste. 

Stir the chives or green onions through (if desired) and serve.