Matcha Green Tea Ice Cream
---
August 29, 2018
You can make this matcha green tea ice cream in your high-speed blender in less than 10 minutes without an ice cream maker.
You can make this vegan matcha green tea ice cream in your high-speed blender in less than 10 minutes. Yes, you can make this recipe without an ice cream maker! It is just so easy. I guess it's really matcha green tea nice cream because you don't need yo churn it, and it's vegan, gluten-free, and paleo-friendly.
I'm making this matcha green tea ice cream with a similar blend of ingredients to the rose ice cream I posted earlier this month. I'm using a blend of cashew or almond milk, raw cashews, and frozen bananas for the creamy base. To that, I've added baby spinach to get a beautiful vibrant green color, and some vanilla to boost the flavors. The ice cream is super creamy, and just so delicious.
But, a few notes about the recipe: don't freeze super ripe bananas or the banana flavor will be too assertive and overpower the matcha. Freeze bananas that have just become ripe for the most balanced flavor profile.
The other note is about the matcha. There are a lot of brands and grades of matcha on the market, and they vary in strength and flavor dramatically. Ceremonial-grade matcha tends to be a lot more assertive than other varieties. I'm a bit of a matcha geek, so I have about 20 different kinds of matcha in my kitchen at the moment, and I tested this recipe with all of them, and the amount required to get the balance juuuust right varied anywhere from 2 teaspoons to 1 1/2 tablespoons. So, I've specified 1 tablespoon as a general rule. But, if you're using ceremonial-grade matcha, start with 2 teaspoons and add to taste.
I used the Navitas Organics matcha powder to celebrate their 15th anniversary. I use all of their superfood powders and just love them. They are so versatile
Matcha is such an incredible food, and I include it in my diet as much as possible. Green tea is packed with antioxidants, anti-inflammatory agents, vitamins, and minerals, to cleanse the liver and kidneys, boost metabolism, hydrate, and support immune function.
Matcha powder contains 100 times the EGCG (epigallocatechin gallate) of regular brewed green tea. This nutrient promotes healthy cellular function, and supports all of the systems in the body. Matcha is also rich in the amino acid L-theanine to enhance focus, memory, and concentration, while also calming the body.
The Navitas Organics matcha powder is finely ground from high quality young green tea using the most tender parts of the leaves which results in a rich flavor and nutritional potency.
I love drinking a matcha latte or adding matcha powder to smoothies. This matcha green tea ice cream is a really fun way to get your matcha fix.
You will need a high-speed blender to make this recipe. So, what is the best high-speed blender?
I get hundreds of emails every month from people watching the episodes on The Blendaholic show page asking me what blender I use.
I use the KitchenAid® Pro Line® Series blender. This is the most powerful high-speed blender on the market with the most power at the blade. I own a lot of blenders and test my recipes extensively using all kinds of brands to ensure the recipes work on all kinds of machines and are accessible to everybody.
When my assistants and I are testing recipes we line similar brands up against each other to see how they perform with different ingredients, and the KitchenAid® Pro Line® Series blender consistently blends things easier, faster, and better than all of the other brands. It is really rather incredible.
And, when you're making nut butters, thick cake batters, and ice creams like this recipe using matcha powder (which can stick to the sides of the container) the KitchenAid® Pro Line® Series blender has a flex-edge spatula attached to the tamper which enables you to scrape down the sides of the container and guide the ingredients through the blades at the same time. Just genius. None of the other machines have this feature.
You can learn more more about the blender here, and watch it in action on all of recipe videos on The Blendaholic show.
I need to make a video showing you how to make this matcha green tea ice cream. It's super easy. But, it does help to see it visually. So, I'll do that. Hang tight. Coming soon! Don't miss making the ice cream. It is s'blended.
*I am a paid ambassador for KitchenAid® blenders. But, my opinions are my own.
THE BEST VEGAN MAC AND CHEESE

This is THE BEST VEGAN MAC AND CHEESE. This is rich and cheesy, you'd never know it was dairy-free. I love adding mushrooms and herbs for full flavor. But, you could leave it plain for kids. GET THE FULL PRINTED RECIPE:https://www.theblendergirl.com/recipe/the-best-vegan-mac-and-cheese/

Posted by The Blendaholic on Thursday, August 30, 2018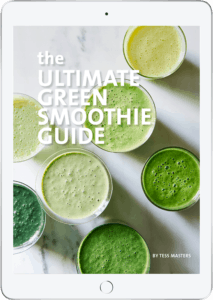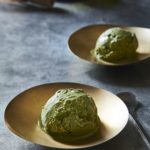 Matcha Green Tea Ice Cream
You can make this matcha green tea ice cream in your high-speed blender in less than 10 minutes without an ice cream maker.
Instructions
Throw the milk, spinach, cashews, dates, matcha powder, and vanilla into your KitchenAid® Pro Line® Series blender, and blast on high for 30 to 60 seconds, until the ingredients are completely pulverized, and the mixture is smooth.

Scrape down the sides of the blender container. Add the frozen bananas, secure the lid, remove the center lid cap, and insert the tamper.

Holding the tamper in place with a firm grip, process on high for 20 to 30 seconds, using the tamper to guide the fruit through the blades until smooth, but still frozen.

Scoop out, and serve immediately like a frozen yogurt, or chill in the freezer for about 4 hours to firm up for a harder sorbet consistency. Do not freeze for much longer or ice crystals will develop.