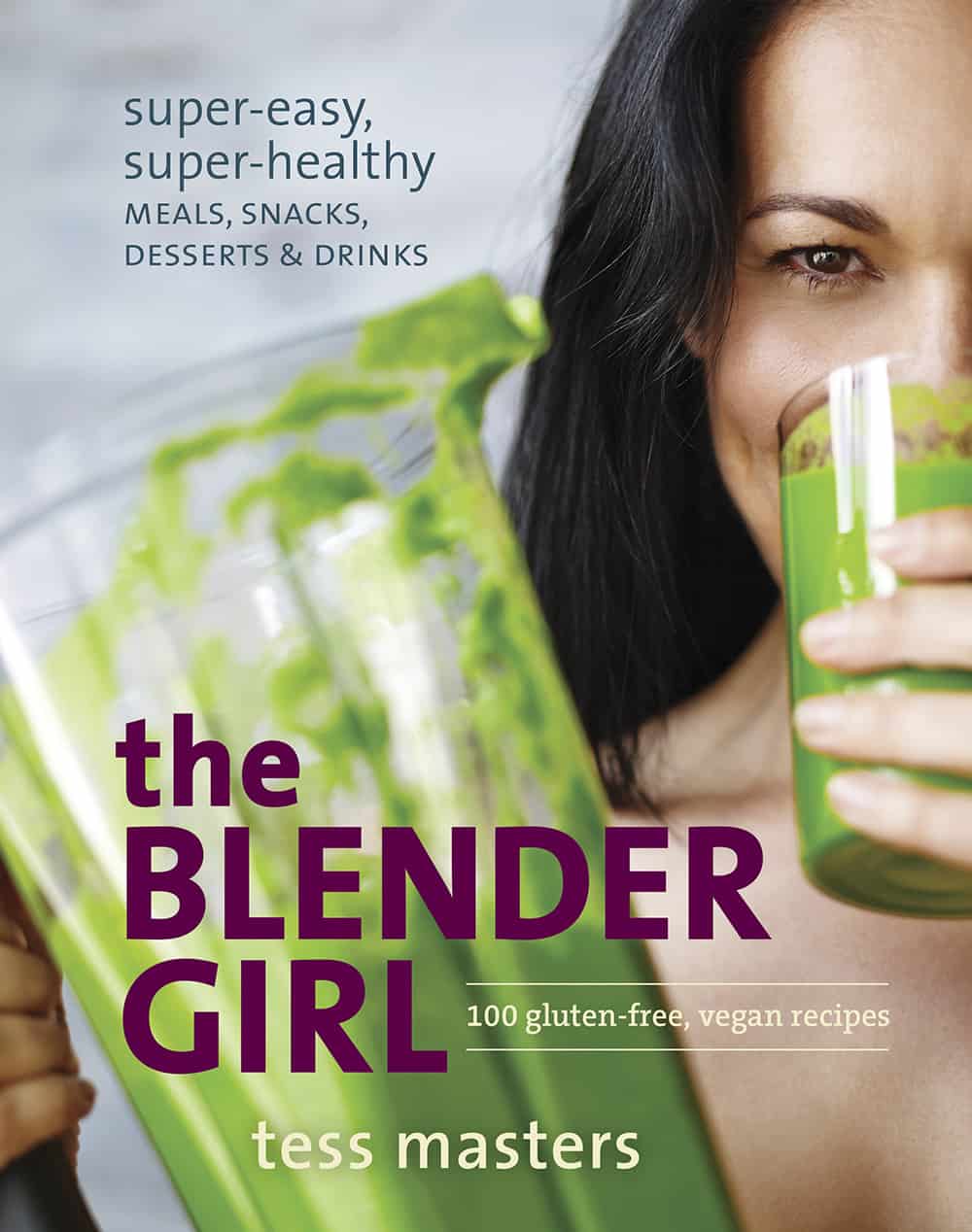 ---
The Blender Girl
The Blender Girl cookbook (published by Ten Speed Press) contains 100 gluten-free, vegan (dairy-free and egg-free) recipes you can make in your blender. Recipes include smoothies, cocktails, soups, appetizers, dinner recipes, and desserts. Many of the recipes are also grain-free, paleo-friendly, anti-inflammatory, low carb, and alkaline. The book is available in bookstores and online outlets, and has been translated into multiple languages. 
BUY NOW
SHARE
---
The Blender Girl cookbook - The Lowdown
The Blender Girl cookbook was published in 2014 by Ten Speed Press (Penguin Random House) and contains 100 vegan recipes for your blender.
All of the recipes are: gluten-free, dairy-free, and egg-free, and use whole plant based ingredients and natural flavorings, seasonings, and sweeteners.
Many of the recipes are also nut-free, soy-free, corn-free, grain-free, keto-friendly, and paleo-friendly.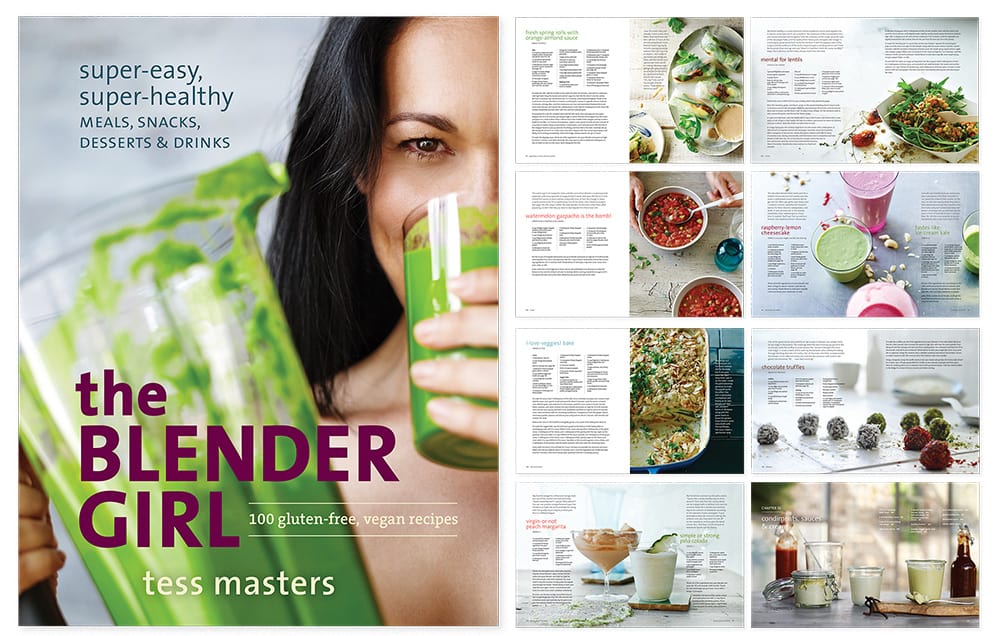 GET YOUR COPY NOW
100 Vegan Gluten-Free Recipes
The Blender Girl cookbook contains a full repertoire of vegan smoothies, cocktails, soups, and spreads that you would expect to find in a blender cookbook.
Awesome Vegan Smoothies & Drinks
The most popular smoothies, cocktails, and drinks include: 
Tastes-Like-Ice-Cream Kale smoothie

Apple Pie In A Glass

Raspberry Lemon Cheesecake

Antioxidant Avenger smoothie

Peach Margarita

Pineapple Vanilla Sangria

Sleep Spell Tonic
Sensational Vegan Soups & Appertizers
The show-stoppers include: 
Creamy Cauliflower soup
Butternut Bliss soup
White Bean and Vegetable Pistou
Incredibly Edible Edamame Dip
Raw Raspberry Jam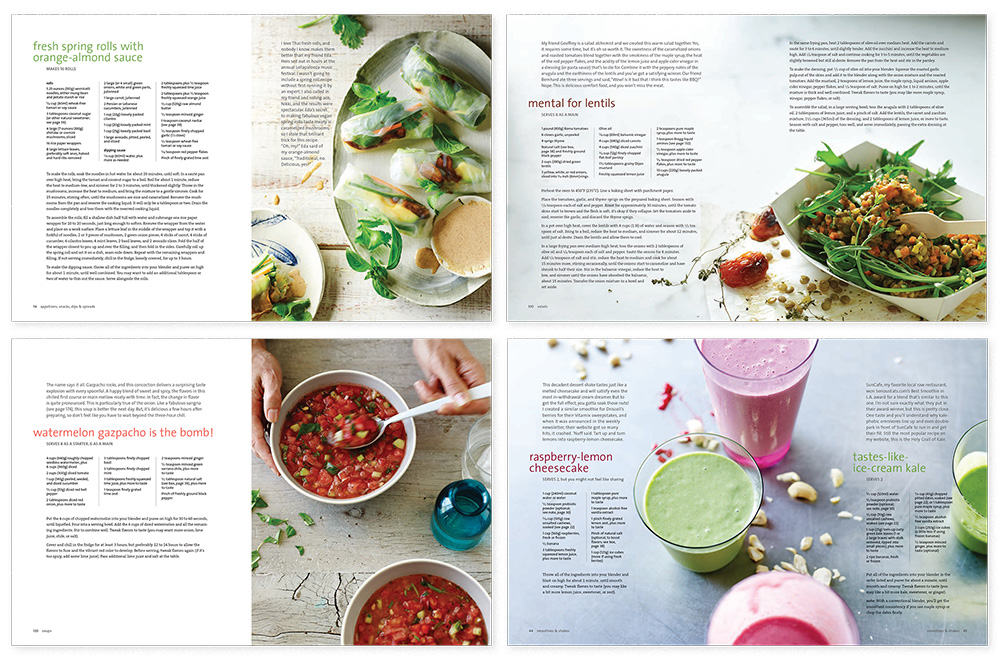 It's not all pureed food.
You don't coat-check your teeth with this book! There are textured dishes with a blended component. 
Vegan Salads, Dinners, & Desserts
Check out some of the favorites:
Fresh Spring Rolls with Orange-Almond Sauce

Onion and Herb Socca

Creamy and Crunchy Potato salad

Mental For Lentils salad

Spicy Chickpea Burgers

Mushroom Stroganoff

Pad Thai

Chocolate Orange Torte

Chai Rice Pudding

Flourless Triple-Pecan Mousse Pie

Baked Caramel Apples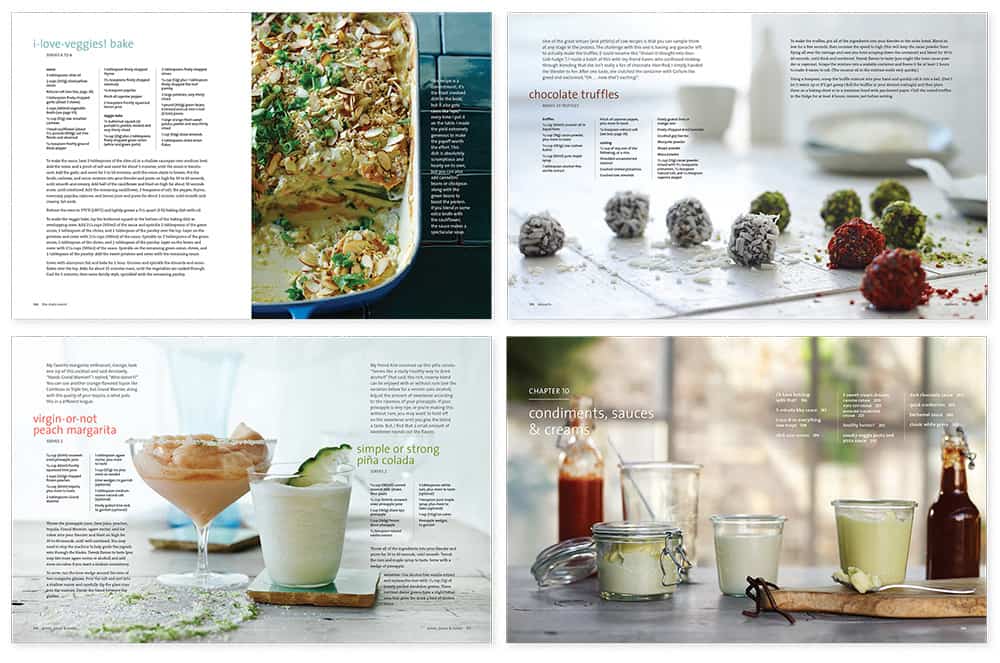 Adjust the recipes to suit your personal taste.
All of the recipes are designed to be flexible. Add an extra squeeze of this, another handful of that, or leave something out altogether— these recipes are super easy and forgiving, so you can't mess them up.
Comprehensive Health Information
In addition to the recipes,
Learn about:
the benefits of raw foods

probiotics for gut health

proper food combining

alkaline forming and anti-inflammatory foods
Check out the guides and charts for:
making plant-based milks

soaking, sprouting, and dehydrating foods

building incredible soups

creating your own smoothies

choosing and using a blender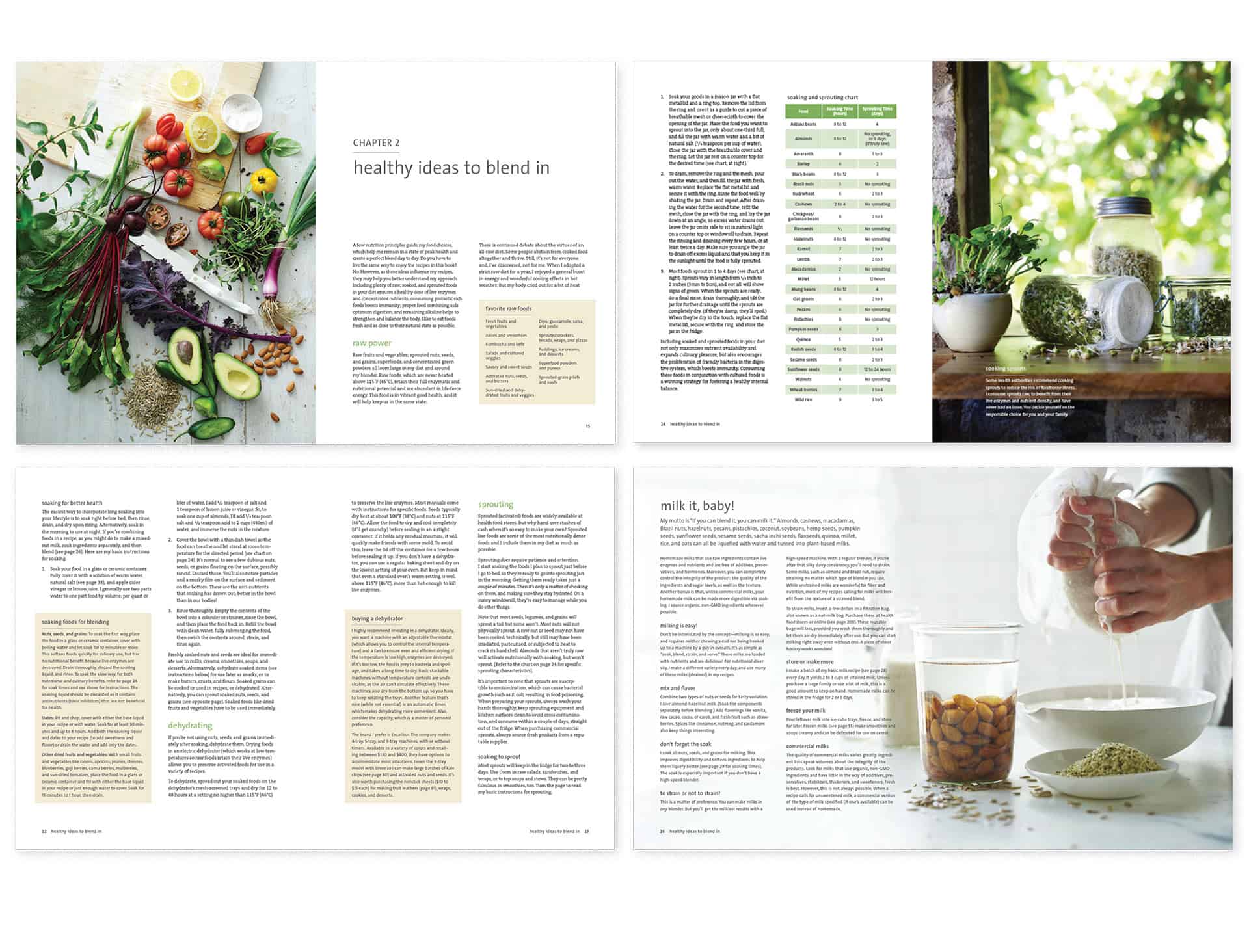 If you're looking for easy vegan recipes and healthy ideas to incorporate into your lifestyle (no matter how you eat) there is something for everyone.
So dust off your blender, and get ready to find your perfect blend.
GET YOUR COPY NOW