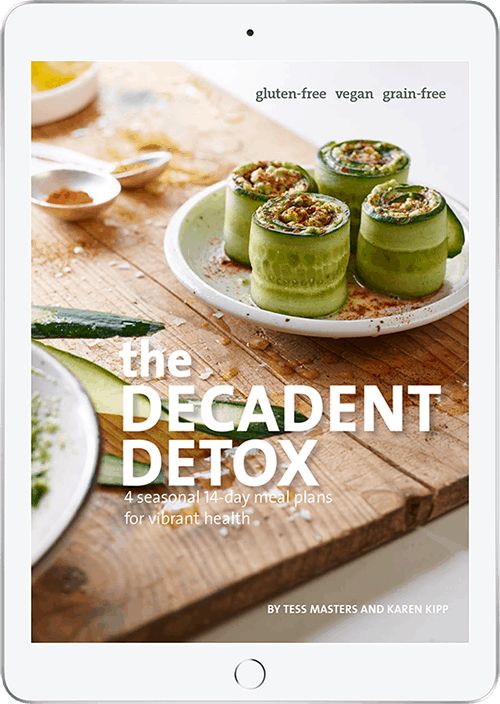 ---
The Decadent Detox
by The Blender Girl and The Juice Goddess
This 14 day detox master cleanse diet book has 115 delicious gluten-free, vegan, and grain-free recipes for green smoothies, juices, salads, soups, dinners, and desserts for detox and weight loss to get healthy with a 2-week cleanse! The book contains four seasonal 14-day cleanse programs that include a 3-day juice cleanse to gain energy, calm inflammation, and get healthy. 
---
BUY NOW
Disclaimer
The authors and publisher will not be held liable for the use or misuse of information in The Decadent Detox book. The information shared in the book does not replace the guidance of a qualified medical practitioner.
Please consult your healthcare professional before participating in the cleanse outlined in The Decadent Detox book, particularly if you have existing medical conditions or concerns.
While juice cleansing and juice fasting is a safe and healthy practice for the majority of people, we don't recommend it for those with critical heart conditions, diabetes, or chronic conditions such as cancer (especially those actively undergoing oncology treatments) Fasting is unsafe for pregnant or lactating women, too.